The fastest way to grow your business with the leader in Manufacturer Check out our options and features included.
Linemaker Engineering is the #1 Selling Manufacturer in Thailand
Line maker values customer satisfaction. Therefore, the entire team is fully dedicated to helping each and every customer achieve success.
From the very start, they are supported by the engineering team.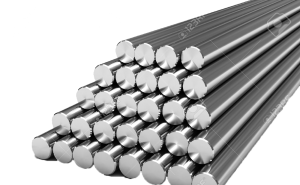 Stainless Steel Tank
Food grade design for dairy, beverage, pharmaceutical, chemical and cosmetic industries
Specifications:
Stainless steel material AISI304, 316L
Surface polishing up to Ra 0.8
All weld and seam are polished
Vertical or horizontal shape
Atmospheric or pressure tank
Food grade design connection
Applications:
Storage and mixing tank
Heating and cooling jacket
Hot and cold insulation
CIP applicable
Agitator for various type of products
Process Utility Piping
Food grade pipe: AISI304 or 316L material, for various kind of liquid products:
Sanitary piping, Argon welding with internal shielded gas
Pipe and fitting supply
Centrifugal and positive pump
Utility lines for process water, compressed air, chilled water, cooling tower water, NG-LPG, steam and condensate pipes by
Carbon steel pipe, seamed or seamless type
Galvanized steel pipe
Stainless steel pipe grade 304 or 316
Non metal pipe material such as PVC, UPVC, CPVE or PE
Processing Machinery
Pasteurizer system:
Plate and tubular heat exchanger
Clear and pulp products
Cold or hot filling product
Manual or automatic control
CIP system:
Acid and caustic chemical treatment
Automatic control for temperature, flow capacity, concentration and timing
Other equipment:
Food grade pipe, fitting and valve
Pump
Powder mixer
Homogenizer
Heat exchanger
Filtration
Platform
Utility machineries
Electronic and Automation
Electrical cabling and software integration with PLC and SCADA system
Electrical panel, stainless steel and carbon steel
Power and signal cabling
Wire way and conduit
Profi-Bus wiring
PLC programming
HMI development
CADA system
Recording and reporting system
Instrumentation